Blog
Industry minister warns U.S. Steel of court action over pensions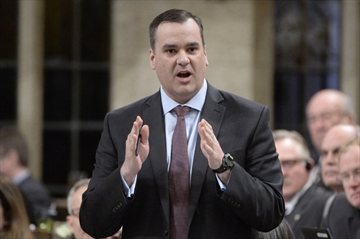 Canada's industry minister has warned that the federal government will take U.S. Steel Canada to court if it does not satisfy its obligations to pensioners.
"It is unacceptable that U.S. Steel Canada is abandoning these workers and their families," said James Moore in a statement released Monday.
"These obligations were not imposed on U.S. Steel Canada, but rather were the result of promises made to generations of workers who helped build the company, and indeed an entire industry in the heart of Southern Ontario."
Moore was responding to a court ruling Friday that allows the company to proceed without paying medical benefits or pension payments to retirees or property taxes to municipalities. The company, in the midst of restructuring under the Companies' Creditors Arrangement Act, says avoiding those payments is the only way it can make a go as its own entity.
It was also announced Friday that the judge had approved a plan by U.S. Steel Canada's American-based parent company, U.S. Steel, to sever ties with the Canadian operations. Part of the deal is that U.S. Steel will not be a bidder if there is a second effort to sell the operations in Hamilton and Nanticoke.
Moore says U.S. Steel Canada needs the tools to become profitable but "this should not ever mean allowing them to wash their hands of those to whom they should be grateful."